The Al Quran and Fardhu Ain Beana Quran Center is a solution for parents who are worried about their children's safety and learning after the school session ends. Suitable for kindergarten, primary and secondary school students to rest and study religion. The first innovation study class in Malaysia focuses on learning Al-Quran with technology and digital elements.
Pusat pengajian kami direka khas bagi membantu kanak-kanak membangun karakter melalui Al-Quran. Pusat Pengajian Beana menawarkan aktviti membaca Al-Quran sehingga khatam. Memberi pengetahuan kefahaman ilmu fardu ain dan fardu kifayah. Disamping itu juga Pusat Pengajian Beana membantu pelajar dalam pembangunan kemahiran.
Kelas Setiap Hari.
Sesi Pagi: 8:30 am – 11 am
Sesi Petang: 2:30 pm – 5:30 pm
Build Character With Al Quran
The learning approach involves elements of self-leadership and life skills
1 Stop Center at Beana Quran Center
Provide transit facilities, study and activities and can complete school work
The learning space is specially designed to adapt the learning while playing approach, and great facilities for each student
Please Select a Package Below
Tuisyen Quran Malam Package
Tuisyen Quran Hujung Minggu Package
Tuisyen Quran Hujung Minggu
The Beana Curriculum is designed to offer a practical Islamic studies curriculum for school students and Muslim youth.
Pembangunan Karakter Aktiviti
Beana Quran Center
Join Us For 2023 Student Intake!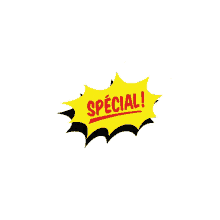 FREE

1 Hour Kelas Mengaji!